Advertising stickers applicable on vehicles and bikes
We produce a wide range of easily applicable stickers on all kind of surfaces, they are produced with resistant materials such as polypropylene, PVC and polyester.
Our production includes:
• stickers for warning signs and stickers of any kind to be applied on agricultural vehicles and industrial machinery
• advertising stickers to be applied on vans and company cars
• stickers for fishing rods
• stickers for bicycles that can be applied both under and over transparent, fronts, cristal chainstays and resin-coated labels of various thickness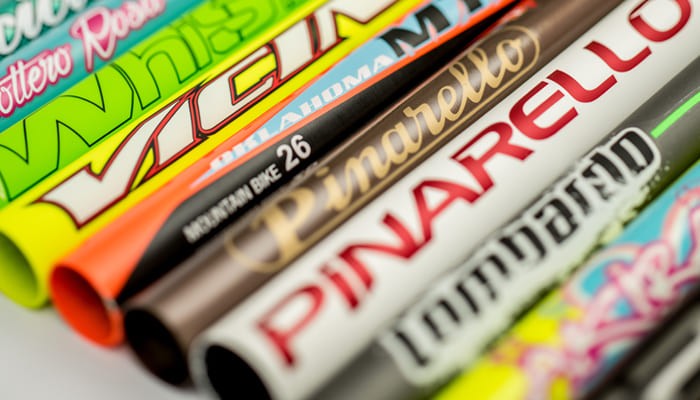 Contact us for a free quote
Effevi Graphic Solution is at your disposal to evaluate the specifics of your project, find the most suitable solutions on a case-by-case basis and formulate a first free estimate. Rely on the experience of our staff to obtain quality workmanship and amazing results.